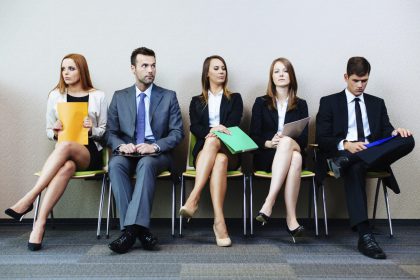 Buying your first property heralds the beginning of your investment journey, but it does not end with signing that contract and getting that property title.
That home or apartment is not going to make money by itself, so for savvy investors, the natural next step is to rent it out and make a killing off the rental returns.
Managing a property for lease is difficult, however – it takes up a lot of time and effort to keep tabs on maintenance while having to chase up tenants to keep the vacancy filled.
Then once you get a tenant, the next battle is constantly making sure they pay rent on time and don't mess up the property.
A good property manager takes on these responsibilities off your shoulders.
In addition, they are also expected to be knowledgeable about landlord-tenant legislation, which will benefit you greatly in dealing with problem tenants.
Unfortunately, many investors, especially those who are new to the industry, fall victim to bad property managers who end up making life even harder.
So let's look at some of the typical mistakes investors make in choosing a property manager below:
1. Affordability over quality
Naturally everyone wants to save a bit of money and sometimes a property manager who offers a cheap rate can seem like a godsend.
However, a fee that is considerably lower than the standard should give you pause – it could mean that the service you can expect is sub standard.
For instance, there's a chance that the manager is inexperienced and using you to learnt heir trade.
Moreover, they could be juggling more properties than they can handle and as a result, they won't give your property their full attention.
When something sounds too good to be true, there's a strong likelihood that it is.
2. Speed over thoroughness
It may initially look like efficiency but be wary of a property manager who seems to get through the process of finding tenants too quickly.
Sure they could be efficient, but it chis could indicate that the manager is not being thorough.
A thorough background and rental history check of prospective tenants is important to try and prevent future delinquencies.
3. Silence over communication.
There's a maxim that goes, "silence means yes."
It can seem peaceful at first when it looks like your property manager isn't bothering you at all regarding the property's status.
However, where property management is concerned, silence could be a sign for concern.
A property manager who is often inaccessible or doesn't keep you up to date with the condition of your property could mean there are some unpleasant surprises waiting for you by the time your manager gets around to calling you.
4. Friendship over business
We all seem to know someone in the real estate industry.
But friendship and business are two separate things, and you have to objectively evaluate whether your friend can do the job right before you take them on.
Otherwise, down the line, it could wind up not only ruining your investment, but your friendship as well.
Hiring an unprofessional property manager is likely to be a costly mistake as your profits wind up going into fixing their mistakes instead of being used to fund your next investment.